Sanitary Resolutions
Anfibio Ltda. has obtained the corresponding sanitary operating permits, which authorize the development of activities within the framework of the valid Chilean regulations.
We have also created the Healthy Generator seal. Our Users can use this to identify themselves before the community as a responsible company that complies with the valid regulations regarding waste management and, particularly, to be part of the global trend of developing activities related to their own set of operations, reducing their environmental impact.
If you are one of our customers, have a valid contract and want to get your certificate, please fill in this  Contact Form..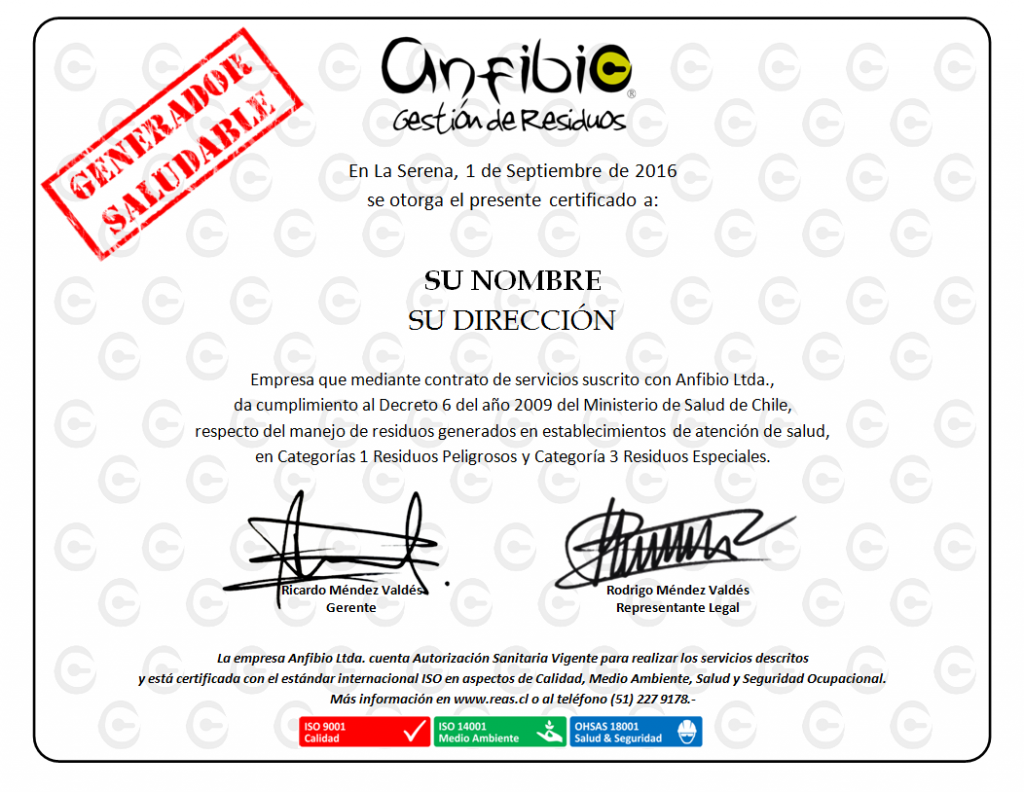 || Reference certificate ||